Ahhhh ….. it's time to plan your wedding (and your wedding photos).
Some say a wedding is the biggest day of their lives. Others have been dreaming about how theirs will be since they were children. Either way – you'll want a record of the day.
So you don't want to mess it up my making any of these 4 wedding photography mistakes I see all the time.
Not only will you need to pick the right person to photograph these memories – you'll need a solid plan to ensure that each and every picture is taken perfectly.
Ok, I know what you're thinking. A plan? Just to take photos?
Keep reading, ladies and gents. There are a number of massive wedding photography don'ts that every couple must know and avoid.
Take careful note: Here's my top 4 wedding photography mistakes
I've compiled the ultimate list of the most common mistakes couples make when it comes to capturing their special day. You'll be surprised – a lot of these points listed are things many people just don't even think about!
Not meeting the photographer beforehand
This is imperative!
This person is going to record every moment of the most important day of your life.
When I take photos of my wedding clients, I always meet them first.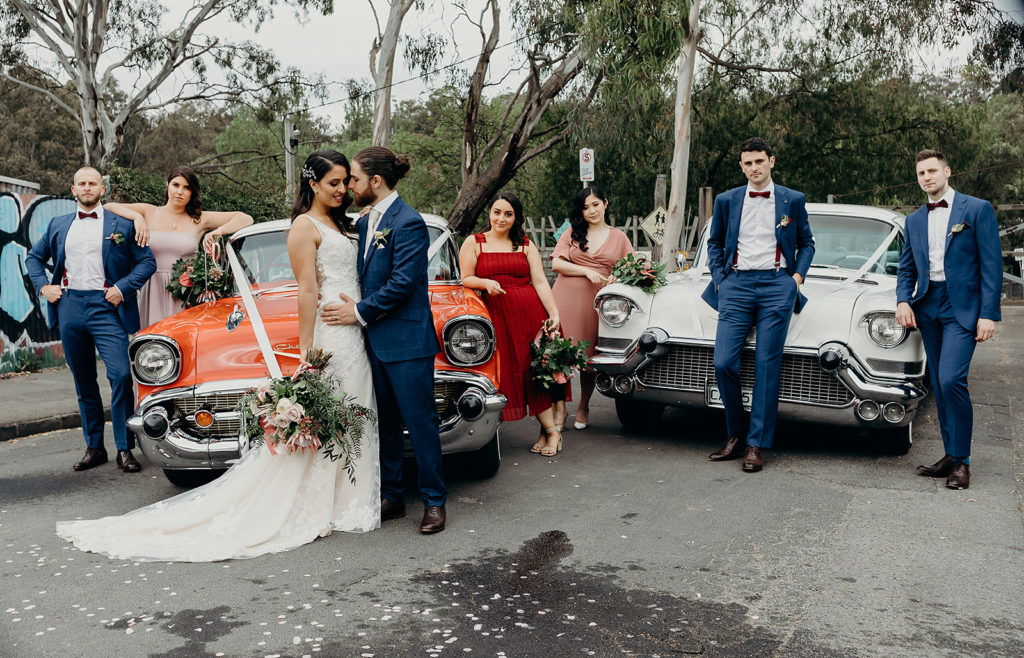 Okay, yes, due to the magic of the internet, you can easily view a photographer's portfolio to get an idea of how they work and what their capabilities are. That, however, is only part of what's important.
What if it comes to the big day and, for whatever reason, you don't feel comfortable around this person or get along with them? Your awkwardness or attitude towards them is going to shine through in the pictures and that's the last thing you want to happen.
Great rapport between yourselves and your photographer is a definite must have!
Not organising a shot list
Your photographer, however talented they may bem isn't a mind reader.
If there are a few key pictures you really want to be taken, such as with family, your best friend or even a cool theme you have in mind for a particular shot, tell the photographer!
It's a great idea to write these down in advance and hand the list over on the day.
But don't go overboard with this. You chose this person to capture the precious moments of your day because you like their style and trust their expertise.
Chances are they may have even shot at your chosen wedding venue in the past and have better ideas than you do!
Using Cousin Jerry (i.e. Not actually using a professional)
Cousin Jerry may be a cool dude with a camera.
But he doesn't know how to use it.
I get it, weddings are expensive. Many people look for ways to cut any costs humanly possible on their big day, including asking a family friend or a relative to take photographs for them.
But to put it simply, don't!
ALWAYS engage the services of a professional photographer to record all the important moments.
You'll (hopefully) only be married once! So, realistically, if you have to save, take out a loan, borrow or steal to afford the wedding of your dreams, do it. (Please don't steal).
You will regret it if your pictures are anything less than perfect … every time you look at them.
On that note – ladies, make sure you have also engaged an amazing makeup artist to ensure you are looking your very best. The last thing you want is visible bags or other imperfections present in your memories!
Don't forget to empty your pockets!
No – I don't for the most expensive wedding photographer in town.
I mean, literally – empty your pockets!
Men, this one is for you! Many a time, a great photo has been ruined due to bulges poking out because of someone's full pockets.
You have absolutely NO reason to be carrying a phone, keys or wallet.
Most likely, you'll be staying in a hotel, the wedding is catered and paid for, and most importantly …. Facebook can wait until later!
If you MUST have any of these items with you for whatever reason, I'm quite sure there is a friend or relative that will have no problems placing your things in their bag for the time being.
The last thing you want is your photos to look perfect only from the waist up!
Looking for a wedding photographer in Melbourne (with no mistakes)?
I'm a professional wedding photographer based in Melbourne, and have shot photographs for weddings across Victoria.
I'll give you all the tips you must know to avoid any wedding photography mistakes on your big day!
I've got a laser-focused, incredible eye for detail and years of experience under my belt. I'm also affordable – providing different packages for different needs!
Have a look through my gallery and give me a call if my style is what you are looking for (note: all the photos on the blog posts were taken by yours truly)!
You can also follow me on Pinterest if you're eager to see even more of my wedding photos!